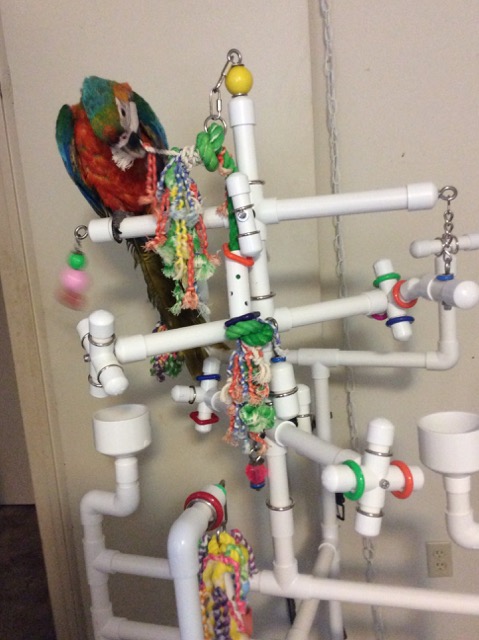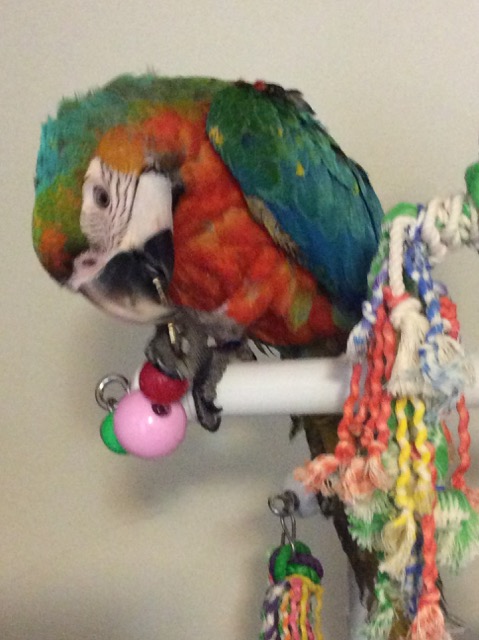 Baby Sunnie, Our Newest Conversion Gym Owner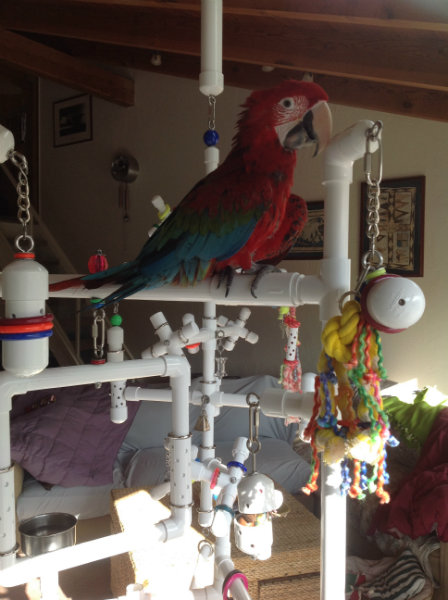 Makena loves her new play gym and her other toys hanging right around i, she has spent all afternoon on it and has no problem eating out of the dishes runs around the whole play gym
Still struggles with crossing some things but as she grows this will be perfect.
We absolutely love it we think it's great she's has not tried to crawl down on the floor she actually tries to go higher thank you thank you thank you very much under one of the pictures you will have a little statement from Makena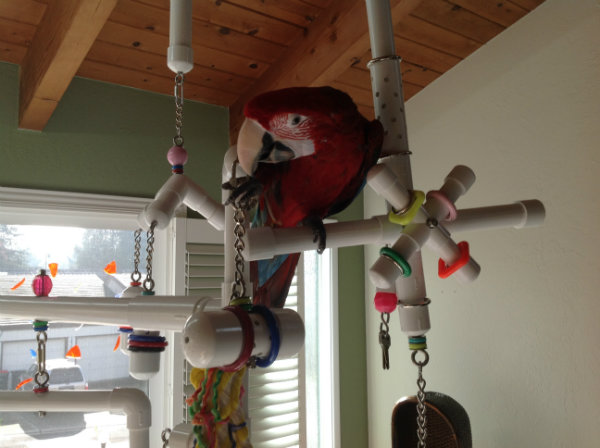 Thank you Jeff And Barbara for this beautiful play gym
I ask my mom if I could fly back and give you a Wug ( Wing Hug )
My mom said it was too cold and I was too young to fly back so far so instead you got these pictures of me saying thank you. I love this gym so much that when my mom put the food in after I was done playing I sat and ate and then went back and played again thank you very much
Love and WUGS Makena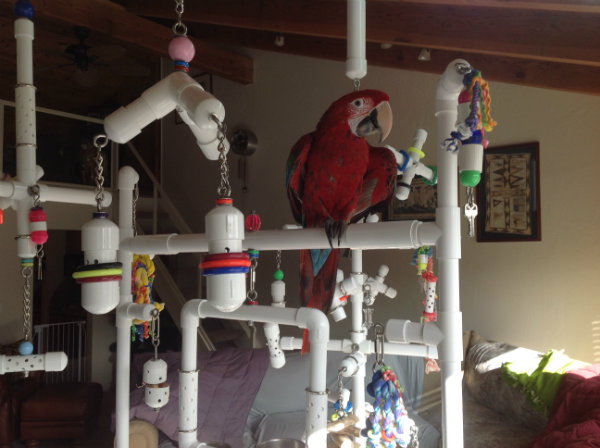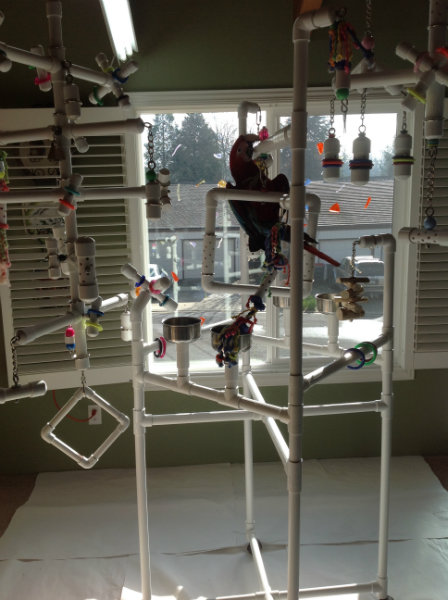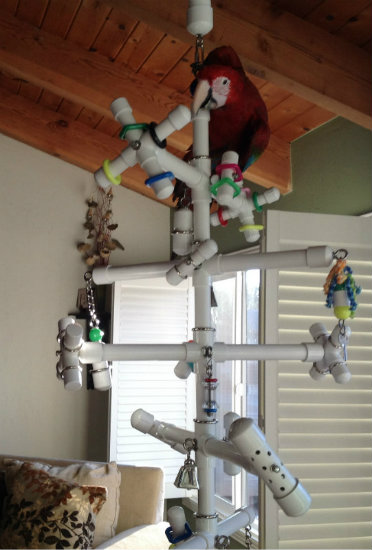 Thanks Mom for my new "Kitchen Sink Gym" I love playing on it!
Love, MAKENA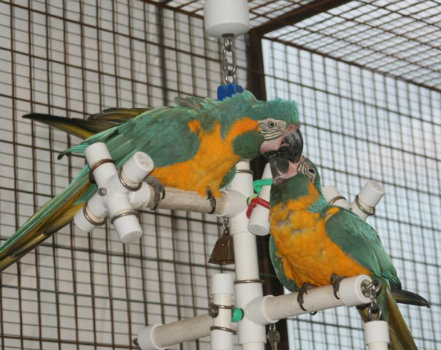 Stevie & Delta from the Bird Endowment to save the Blue Throated Macaw Thanks to Laney Rickman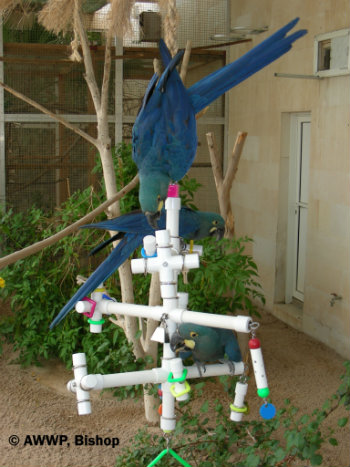 Rare Lears Macaws from the Al Wabra Wildlife preserve in Qatar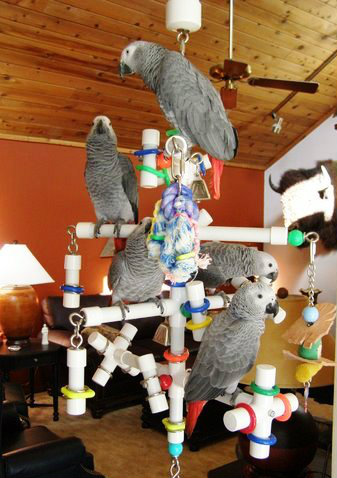 Thanks to Barbara Paur from Mount Rushmore Birds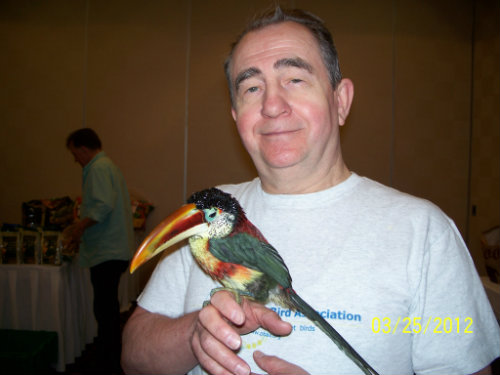 Frank and his Curly Crested Aracaris.
You should see his Hyacinth Macaw.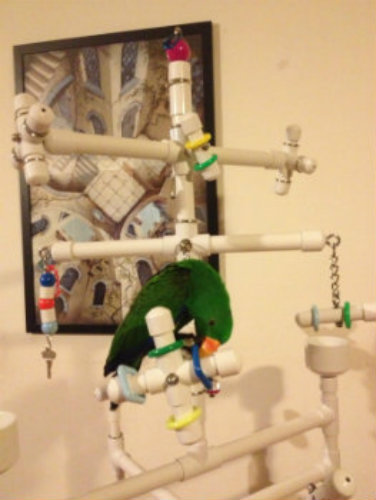 The gym is together and was very easy to install thank you, the instructions all made sense. We are very happy with both your service and the gym and one of my parrots was straight into it but Buddy has been taking his time to adapt (it's just him he will come round)
Thanks heaps again here is a couple of pic's
Kerry and Jude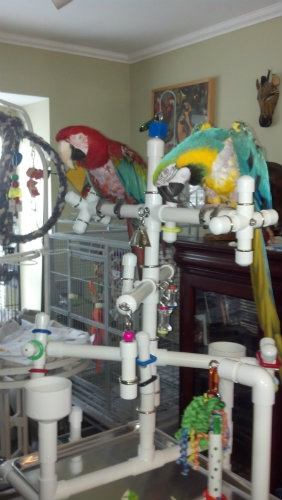 Alley & Zach were adopted from two different homes, both having been abused, neglected & traumatized. It takes a special type of person who would take on the responsibility of providing, both the dedication and love to make them all they can be. They are sure two very lucky parrots.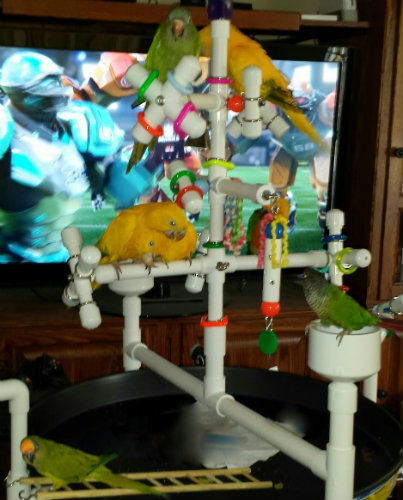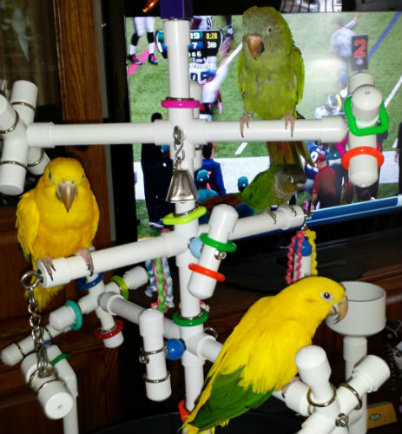 Here are a few photos of my Conures on the stand that I just bought from you at LIPS. You got the "royal approval" from the Queen of Bavaria Conures!
Concetta